Boomwhackers®
Our Boomwhackers Tuned Percussion Tubes are wonderful and unique instruments that have already brought the joy of music to hundreds of thousands people. (Yes, we're counting kids as people.) We sell our products primarily at the dealer and distributor level. While the majority of our sales are in the U.S., we also sell to Australia, Belgium, Canada, Chile, China (Hong Kong), Denmark, England, Finland, France, Germany, Iceland, Italy, Japan, Korea, Mexico, New Zealand, Norway, Portugal, Singapore, South Africa, Sweden, and Switzerland. Some of our distributors also sell into other countries such as Austria and the Netherlands.
Image slide

Tell your brand's story through images
Image slide
Tell your brand's story through images
Boomwhackers Tuned Percussion Tubes will play reliably in all weather conditions and are stable to -180°F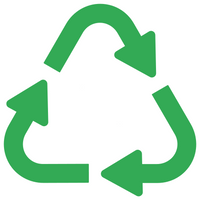 Boomwhackers Are Recyclable
All Boomwhackers Tuned Percussion Tubes and the netted packaging they arrive in are recyclable. Both are made from one of the most versatile plastic materials around - a material that is used in a wide variety of applications. Scientific tests prove this polymer can be recycled at least 10 times. Due to the high standards of production Boomwhackers will last an extremely long time, but when the time comes, we strongly encourage you to recycle them responsibly.